FM Forever Deck - Green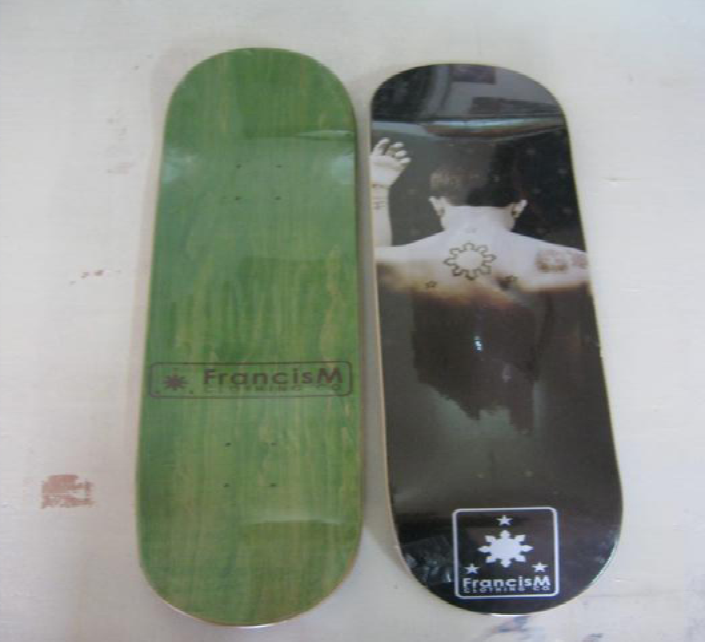 The FMCC Forever Skate Deck is now available online! Not a lot of people know that FrancisM used to skate back when he was in high school and although he ended up pursuing his other hobbies, like photography, the skate culture still fascinated him and he loved taking photos of the scene.
Comes in two sizes: brown (7.5 inches wide) or green (8 inches wide).
Click here to watch a video of awesome skaters using their FMCC decks!